Keep your pet happy and healthy day after day.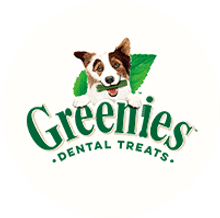 Feed Bucket is proud to carry Greenies in Simpsonville, Kentucky. We're the mouth-wowing treat that dogs can't wait to sink their teeth into. There's nothing quite like us. Irresistably tasty. Incredibly powerful. One treat a day is all it takes for your dog to experience the amazing effects of clean teeth. Fresh and and tail-wagging flavor.
Dog Treats:
Dental Treats for Dogs: GREENIES Dental Treats, GREENIES PILL POCKETS Treats, GREENIES BREATH BUSTER Bites
Cat Treats:
Dental Treats for Cats: Feline GREENIES Dental Treats, Feline GREENIES PILL POCKETS Treats, Feline GREENIES SMARTBITES Treats
Come visit our horse, livestock, poultry & pet store in Simpsonville, KY specializing in a large selection of premium feeds, hays, bedding & supplies for your animals.