Please be patient as we continue to build our online catalog. Contact the store for availability and pricing.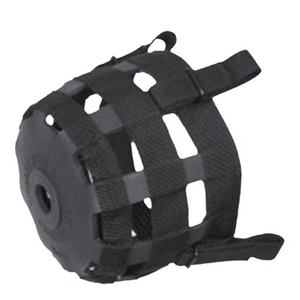 Best Friend Deluxe Grazing Muzzle
---
---
Best Friend Equine Supply Muzzle Grazing Deluxe Cob Blk
Muzzle grazing DLX Cob BLK. This is the product of BEST FRIEND EQUINE. This product is Manufactured in Taiwan.
Features Of Best Friend Equine Supply Muzzle Grazing Deluxe Cob Blk
Muzzle grazing dlx cob blk This is the product of BEST FRIEND EQUINE Product is Manufactured in Taiwan
Features
Muzzle grazing dlx cob blk This is the product of BEST FRIEND EQUINE Product is Manufactured in Taiwan
Specification
PRODUCT DETAIL
Brand
BEST FRIEND EQUINE S
Color
Black
Size
Cob
Dimensions
0.67X0.67x0.67
Weight
2
---
We Also Recommend