Please be patient as we continue to build our online catalog. Contact the store for availability and pricing.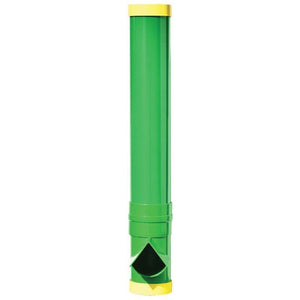 HIGH END POULTRY FEEDER
---
---
Specifically designed to prevent feed waste.
The specially contoured feed entrance, which doubles as a rain shield, deters rodents & wild birds from stealing the feed.
Mounts inside and outside of any style coop, and easily mounts to barns or other stationary objects.
The best & most efficient poultry feeder on the market - no more crawling into your coops to fill those big, clunky feeders.
Holds a whopping 10 pounds of feed!
---
We Also Recommend