Please be patient as we continue to build our online catalog. Contact the store for availability and pricing.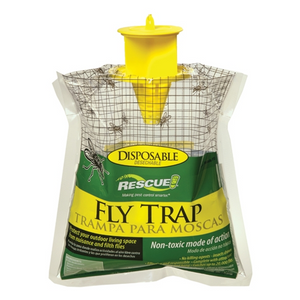 RESCUE DISPOSABLE FLY TRAP
---
---
Eliminate Flies with the Rescue Disposable Fly Trap. This powerful trap catches up to 20,000 flies per unit, and contains no killing agents; insects drown. Just add water and hang. Place outdoors near household garbage bins, compost piles, and dog kennels.