Please be patient as we continue to build our online catalog. Contact the store for availability and pricing.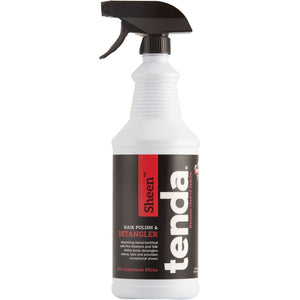 TENDA SHEEN HAIR COAT SHINE & DETANGLER
---
---
A Revolutionary Formulation that is Effective on all Show Horses, Livestock and Dogs.
Highlights and brings out natural shine while fostering a healthy coat and leaving a luxurious sheen for several days after application.
---
We Also Recommend